Avoid These Common Home Audio Video Design Mistakes
Work With a Pro Early In Your Next Project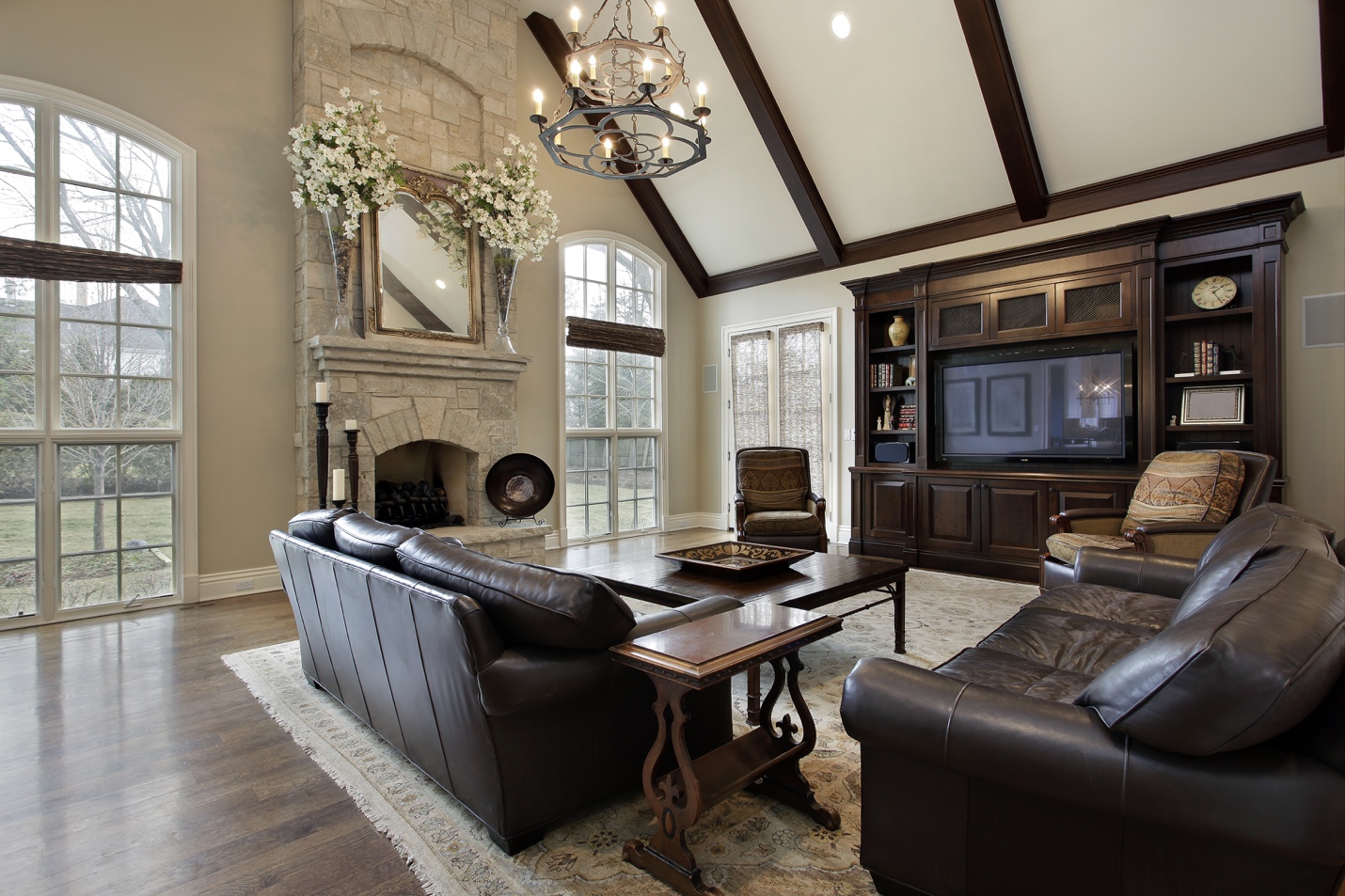 As an architect, interior designer, or builder, you're not expected to be an AV expert. When working with your clients, you are working through a long list of requirements regarding floorplans, space utilization, design, lighting, and a host of other things. Your clients may very well want a sophisticated and flexible array of audio and video entertainment options in their new home, but sometimes the infrastructure and design aspects of that get lost in all the other details.
It's much easier, simpler, and cheaper to incorporate home audio video design considerations early into your next project. Why? Because not thinking about wiring infrastructure – electrical and low-voltage – may affect the flexibility of what you can do later. Also, acknowledging specific client desires with regard to audio and video can influence the size and layout of rooms.
As experienced experts in home audio video system design and installation in the Nashville area, we recommend that you bring a pro – like us – early into your projects to avoid common mistakes that can be costly to rectify. Want to know more? Just keep reading.
SEE MORE: Outdoor Audio and Video – Taking The Inside Outside!
Architectural Speakers and Surround Sound
If your client has an interest in multiroom audio – and they don't want speakers showing – architectural speakers built into the walls and ceilings are the way to go. If a client wants surround sound for a family room AV system, built-in speakers are also optimal to avoid having to run wires from the front of the room to the back. The easiest time to do this low-voltage wiring is before the drywall is up.
Many builders anticipate the need for this type of wiring but sometimes farm it out to low-voltage subcontractors that are not audio experts. Each room in your design is likely to have its acoustic properties and challenges. If going the architectural route, in some cases in-ceiling speakers will work well and in some cases in-wall will work better. In rooms with very high ceilings, you want to avoid ceiling speakers. For media rooms, family rooms, and home theaters, speakers should ideally be at the listener's ear height. Also, the right wire gauge matters for quality of sound. For high-quality speakers, a thicker gauge might be in order to achieve the best audio quality. You might be surprised how many situations we have found where homes were prewired, but not correctly.
Surround sound systems also have their details to consider. We have already mentioned one aspect of speaker height. The latest in surround formats, like Dolby Atmos, have specific requirements regarding numbers of speakers and where they are positioned. Dolby Atmos may have two sets of ceiling speakers for the height effects. Atmos also doesn't recommend ceiling speakers if the ceiling is too high – so this is also something to consider, because there are other options that also work for immersive sound formats like Atmos.
Distance to TV and Movie Screens
While rooms may have some flexibility regarding furniture and seating placement, most have perhaps one ideal configuration that fits with the room, the orientation, a view, a fireplace or some other detail. Given that, when adding AV entertainment to the mix, you want to ensure that the system works for the room. A typical error is not thinking carefully about the size of a TV display for a space. Sometimes a fireplace design limits the size of a screen that ideally could be mounted above it given the room orientation. Sometimes the ideal seating in the furniture plan presents challenges in viewing angles for a screen. While there are accepted ranges for viewing distances from seating areas, one mistake to avoid is locking in a design that forces a client to accept a smaller screen than they might desire – or a bigger one than they wanted in the room because the seating is too far away.
The Right Lighting
How does lighting affect the home audio-video system? It can set the right ambiance. If your client wants to turn the family room into a home theater for movie night, lighting is critical. For example, when viewing a movie, darkness is ideal for picture quality – but not total darkness. People may want to get up and get a drink or answer the phone. Just as movie theaters are dark but provide enough light to see where you are walking, think about providing the same capability in your projects. If it's a dedicated home theater or media room, wall mounted sconces are an excellent way to provide that dimmed ambient light. For other rooms, think about the screen location and type that may be used to avoid having lighting that shines on it, adversely affecting the picture. Ideally, consider a lighting control system that would let the client manage lighting easily and precisely for entertainment and other activities.

The best way to easily avoid any of these mistakes is to call AV Enthusiast early in the design phase of your project. We work with you and your client to assess their current and future desires, and then recommend and install the right infrastructure that will support all their home audio-video needs.

Call us at (256) 882-5081, contact us, or just click below to connect immediately to one of our audio experts. We look forward to working with you.

No video selected.