How Can You Design the Ultimate Video Conferencing System?
AV Enthusiast Brings a Commercial AV Solution to Your Business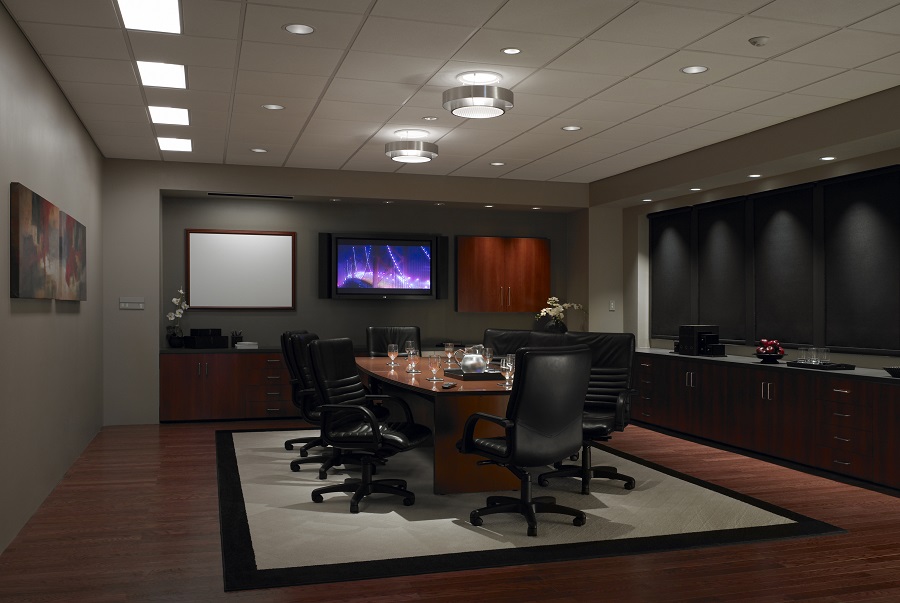 Remember that nightmare growing up where you show up to school without any clothes on and without your homework? The business equivalent of that is a video conference gone wrong. You show up for a meeting with a potential partner or a sales call with a client and the lights won't turn on, the call breaks up or the wrong slideshow comes on. Leave those nightmare scenarios behind with a comprehensive commercial A/V installation from AV Enthusiast that will ensure everything goes smoothly for the next meeting in your Huntsville, Alabama business.

Read More: Enhancing the Classroom With A/V Technology

Invest in High-Performance Technology for Your Boardroom

It all begins with having the right technology in place. While we might invest in the latest high-end products at home, often we find ourselves cutting costs when it comes to the office. When installing a video conferencing system, make sure sound booms through a hi-fidelity stereo system and crisp images play on a 4K Ultra HD display.

For a successful audiovisual set-up, we recommend going with Electro Voice. The company offers everything you need for your system's audio needs including microphones, receivers and in-ceiling speakers. We then work with you to design a system that offers uniform sound throughout the room. Want to get crisp video detail for a multimedia presentation or conference call? Your audio video system wouldn't be complete without a 4K Ultra HD Samsung display mounted to provide easy viewing from anywhere in the room.

Integrate All the Room's Technology for Optimal Results

What good is top-of-the-line technology if you don't know how to get your room prepared for a presentation? Incorporate all your audio visual equipment into a Clear One collaborative solution for ultimate control. These solutions let you pull up your system to the feature you need (streaming, conferencing, presentation, etc.) and easily connect the right media from a smartphone, tablet or touchpad.

If you want to create the ultimate experience in your boardroom or conference room, invest in full control form RTI or Crestron. This allows you to integrate lighting, shades and climate so you can set the perfect environment. For video conferences, close the shades and dim the lights for optimal viewing. Having a team brainstorming session? Open the shades to incorporate natural light to get the creative juices flowing. It can all be done at the press of button.

Bolster Your Presentations With a Comprehensive Network

A lot of times the pitfalls of a video conferencing system don't actually have to do with the audio video technology. They come down to not having the correct infrastructure in place. In a connected world where you can set up a video call with a person across the world in seconds, you need a strong network to support your system.

Don't miss critical information when a screen freezes or audio begins lagging. For smooth communication, work with a professional integrator to put the right routers in place to ensure a stable connection. If you're investing in high-quality media, it's also important to make sure your network meets the bandwidth requirements of hi-fidelity sound and Ultra HD content.

Want to upgrade your business' video conferencing capabilities? Contact AV Enthusiast for a commercial A/V solution primed to meet your needs.

No video selected.