GET READY FOR THOSE THANKSGIVING DAY PARADES
NOT TO MENTION THE TURKEY DINNER AND THE FOOTBALL GAMES!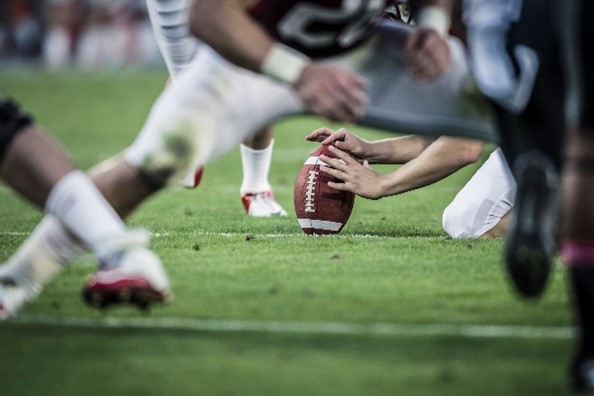 Everything in your smart home is impeccably suited to you - and for this very special day – to your guests as well.

Your burden of preparations for the festivities will be noticeably reduced because your Crestron Home® Automation System will be working as a transparent and tireless technology assistant behind the scenes, allowing you more time to relax and join in the fun.

Thanks to Crestron Home's latest upgrade to its operating system, OS 4, setting up quick actions (scenes) to automate numerous tasks in your home are so easy that you can do it yourself without the help of your friendly AV Enthusiast Integrator (although we are still available, of course, if you need assistance – but we think that you will love doing it yourself).

It will be a snap for you to set up as many scenes as are needed to govern various Thanksgiving Day activities that you have included on your agenda, such as "Watch Macy's Parade," "Turkey Dinner Time," or "Watch Turkey Day Football."

For each activity, you'll enjoy setting up such things as the ambiance created by tunable LED lighting and a customized playlist of holiday tunes, whether you want it relaxed and solemn during the prayer at dinner, or bright and celebratory during the game. And, of course, you want the perfect climate control throughout your home, and even that may differ for certain activities.

Whole-home paging and customizable chimes that were added in the OS 4 upgrade will further afford you the convenience of being able to summon your guests to activities at the scheduled time, which will be a treasured feature if you have a spacious home filled with guests.

Let's take an imaginary trip through your Thanksgiving Day activities as guided by Crestron Home.

At 7 AM, your guests are awakened by the chirping of birds broadcast over the speakers in their bedrooms and the gradual illumination of the Crestron tunable lighting in the ceiling, matching the intensity and brilliance of the rising sun. As they groggily stir out of bed, they hear the announcement, "Hear ye, hear ye, the 2023 Macy's Thanksgiving Day Parade starts in one hour. Breakfast is now being served on the south portico."

Within a few minutes, friends and family are greeting each other in the hallways as they make their way to the portico. Overhead, snappy holiday tunes such as "Jingle Bells" emanate from the overhead Crestron speakers, creating an air of celebration to get the day started.

It's a cool, crisp November morning on the portico, but it's quite cozy and comfortable for your guests because in addition to illuminating the Philips Hue String lights and playing holiday jazz, Crestron Home has automatically enabled the wi-fi-controlled gas log fireplace and outdoor heaters.

Your family and friends are still enjoying a breakfast of scrambled eggs, bacon, pancakes with maple syrup, and cinnamon rolls when a jingle-bell chime followed by this announcement comes across the speakers at 7:45, "Hear ye, hear ye, the 2023 Macy's Thanksgiving Day Parade starts at 8 AM. Please proceed to the theater at the south end of the first floor now to get the best seats." You have set up your "Watch Macy's Parade," scene in Crestron Home to repeat this announcement at 5-minute intervals throughout your home up until 8 AM.

Upon settling into their seats in the theater, your excited guests find that the parade is already up on the big screen, and they thrill to the "sound-all-around" experience provided by Crestron's audiophile-pleasing surround sound speaker system. For most of them, this is the first time that they have had the unique privilege of enjoying this iconic parade in a theater environment, and it is an event that they will be talking about for a long time.

As you settle in to enjoy the parade among your guests, you consider how little effort you expended to provide this experience for them. You simply found your favorite comfy spot on the sofa in the great room, picked up the Crestron touchscreen resting on the coffee table, and with a few quick and easy taps, you set up multiple tasks for Crestron Home to perform for each event.

The big game pitting the Green Bay Packers against the Detroit Lions starts at 11:30 AM, just half an hour after the parade ends, and right on cue, Crestron Home initiates this announcement, "The battle between the Lions and Packers begins at 11:30. Please make your way to the theater at the south end of the first floor now to get the best seats. Finger foods and your favorite beverages will be available for your enjoyment."

And for those guests who could care less about football, Crestron Home graciously guides them to alternative activities, such as taking a dip in the indoor pool, competing in video games in the arcade, or expending pent-up energy on the indoor children's playground.

Throughout the day, Crestron Home follows its orders perfectly, announcing the start of the Commanders vs. Cowboys match at 3:30, the serving of Thanksgiving Dinner in the formal dining room at 6:00, and the start of the 49ers vs. Seahawks game at 7:20. And for each event, you and your guests enjoy the perfect atmosphere that has been fine-tuned by Crestron Home at your direction, to include whole-home lighting, music, video, paging, and climate control.

And it's all made possible by Crestron Home OS 4 in conjunction with Crestron's impressive, state-of-the-art, AV-over-IP processor, the DM NVX. This innovative addition to Crestron Home advances your smart home fully into the digital age, greatly reducing the number of devices required to provide audio and video simultaneously to all areas of your home, while eliminating the lag time sometimes experienced in the past.

When paired with our touchless support service, AVE Care, Crestron Home's impeccable technological advancements will make your 2023 holidays a season to remember.

Questions? Your professional AV Integrators at AV Enthusiast have the answers! Please call us at 256-882-5081 or drop by the office during normal business hours (Mon-Fri, 9AM-5PM and Sat, 10AM-3PM). We are located at 514 Madison Street in Huntsville, Alabama.

No video selected.
Related Articles