Final Installation - Bringing it All Together
Ready to go!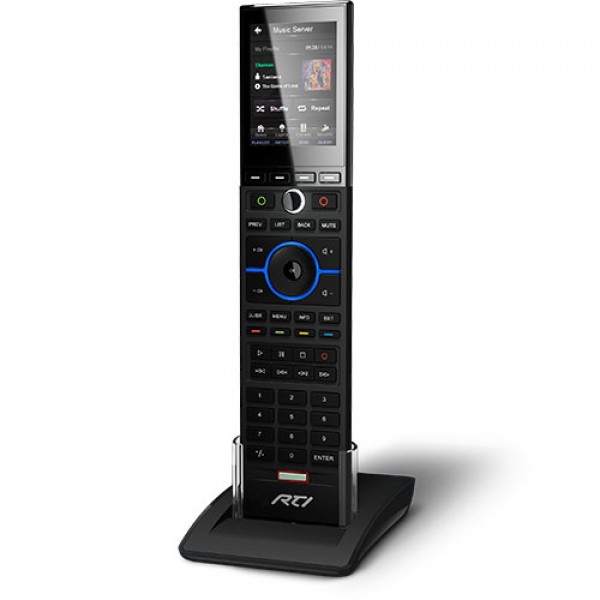 It's time for another installment in our ongoing series on building or remodeling your home. So far we have talked about the common objections builders have with involving HTP (Home Technology Professionals). We have also discussed the importance of involving us in the design phase of your building project. In our last installment we looked at the importance of having a HTP pre-wire your home.
We will finish up the series with some of the last steps, including trim out. This includes a multitude of things, and is a lot more than just sticking some speakers up in the ceiling, hooking up some cables and letting it rip. Trim out involves finalizing speaker positioning, terminating all cables in the proper manner, mounting televisions and/or hanging a screen and projector. It also includes rack assembly, installation as well as calibrating the system for the best performance using professional tools and programming your control system including remotes, touch panels etc.
Let's start with installing your equipment. While this might sound simple. There's more to it than just throwing some equipment on the shelf, plugging in a f ew cables and saying it's ready to go, there is much more involved. The majority of our systems utilize and are installed in an audio/video rack to store all equipment. This allows for proper cooling and operation, as well as cable labeling and routing. This allows ease of access, simplified upgrades and quick and easy troubleshooting. No one wants a giant rat's nest of wires hanging in a closet and poking through the wall. This is also where we can finalize any changes in the location of speakers. Maybe after looking at your options you decide to move the main seating position in your home theater back 10 feet. Utilizing the extra cabling we put in the ceiling, we can now adjust the final locations for the best audio experience. This is also the point where we install those motorized blinds, the automated lighting controls and wireless networking systems. We install TV mounts and flat screens. We hang that great new projector and the projection screen in your theater and all along we make sure we hide cabling for a clean professional look.
But that's certainly not where it ends, did you know that, that great new TV you purchased is set up initially to look best under the bright fluorescent lighting of the showroom floor not in your living space? Utilizing professional video calibration tools we can adjust the image to look great in your particular situation no matter the ambient lighting. We also calibrate the audio systems utilizing microphones and test tones to make sure that the acoustics are correct for your unique space. We ensure that any projectors are properly focused, fitting the screen with no distortion. We will walk throughout the home making sure your new wifi system is providing even coverage throughout your living areas.
Next and probably most important, is the programming of your system controls. As we have mentioned in the past, a great system is only as good as the interface used to control it. If it is at all complicated or hard to use, the system will never be enjoyed by the whole family and probably not utilized to its full potential. Using multiple remotes and/or a multitude of apps to control your equipment doesn't make sense. Whether we are setting up a single remote with a small touchscreen or a multitude of touch panels and controls, we ensure the experience is not only customized to your system, but also to your tastes and lifestyle. A single button allowing you to dim the lights, fire up the projector and start a movie make your family movie night into a home cinema experience. Or maybe you just want a single button on your living room remote to change over to your AppleTV, switching all of the necessary inputs without swapping remotes or trying to remember what buttons to press. Are you a football fan and want to make your touchscreen buttons look like footballs during the season? We can make that happen too! The final step is to go over the system with you. Make sure you know how everything works and that you are happy with the experience. Answer any questions you might have and if you want or need any changes, this is the time we can easily make them.
We hope this series of articles has given you some valuable information that you can use when getting ready to build or remodel your home. If you would like more information on how we can help, please contact us here at AV Enthusiast and we can schedule a meeting and/or walkthrough to discuss a system tailored to your exact needs. You can contact us at 256.882.5081 or email This email address is being protected from spambots. You need JavaScript enabled to view it. to schedule an appointment.