7 Great Christmas Ideas for 2017 (continued)
#5: Doorbird Video Doorbell
If you live in Huntsville Alabama or Madison Alabama, you may be under the impression that security is not the biggest deal. After all, we are in the deep south where people look out for each other and there is still a sense of community, so our homes are relatively safe, right? Well, the truth is that according to neighborhoodscout.com the crime rate in Huntsville is 54.87 crimes per 1000 people. While this is better than Birmingham, of course (82.96 crimes per 1000 people), it is nearly twice the crime rate per capita of New York City (19.22 crimes per 1000 people). In fact, Huntsville is considered by this crime-stat-watching site to be safer than only 5% of the cities in the entire country. Who knew?
What does this mean for you? Lock your doors and windows at night, and get someone to watch your house when you are away. Of course, that's a tall order, right? Who do you know that you would trust to watch your home while you are away? Well, how about YOU!? That's exactly what the Doorbird Video Doorbell system allows you to do.
The Doorbird can be set to alert you when someone approaches your door, and allows you to interact with the approaching person(s) through both video and audio to let them know they're being watched - all from your smartphone or tablet from anywhere in the world where you have internet access. In addition, the Doorbird can allow you to open and close your garage door remotely to allow package delivery services, dog walkers, housekeepers, or other expected visitors access remotely. To take it to the next level, the Doorbird also can be interfaced with a compatible SmartLock system to control access through the main doorways of the home as well.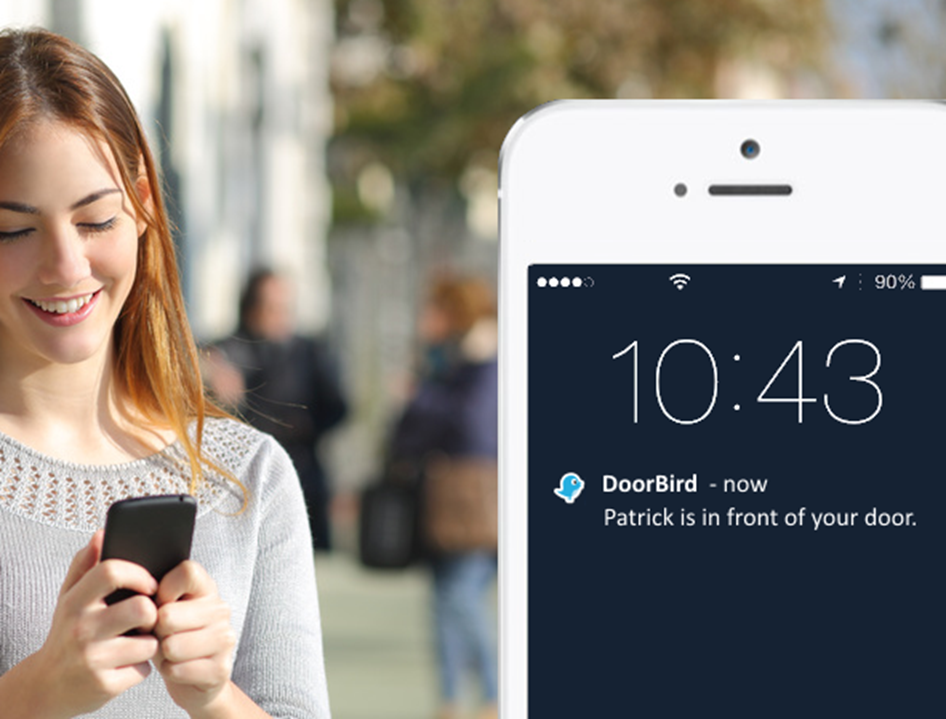 Still not enough control for you? No problem, the DoorBird can be integrated seamlessly with a compatible whole house surveillance systems as a standard surveillance channel. With its IP based communication system - the DoorBird Video doorbell system allows you to keep close watch on your most valuable asset no matter where you are, without fear of it being disabled by a more sophisticated criminal.

Even the most sophisticated burglars who might use an illegal (but yet available) cell-phone system jammer to disable many cell-phone based alarm systems will be useless against the DoorBird. Because the DoorBird is connected to your cell phone via internet, rather than cell network, such a countermeasure would be a complete waste of time. In short, the DoorBird Video Doorbell is, in our opinion, an essential part of a well rounded whole house surveillance system.

No video selected.